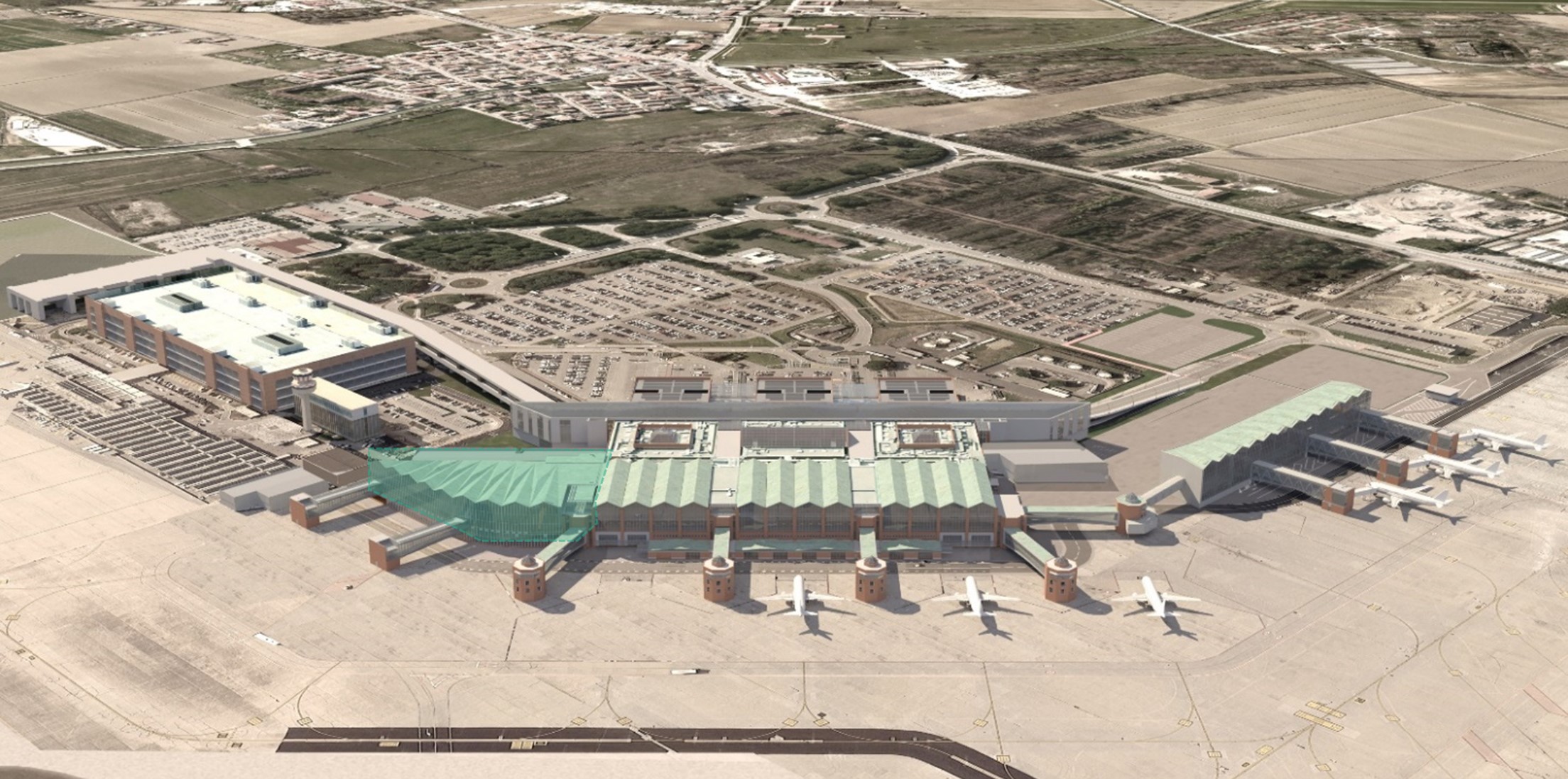 Venice International Airport will have a new Passenger Terminal: the new South Pier – Extra Schengen Area (called Lot 2B) is part of a bigger development plan that will increase the whole Airport area from 65,000 m2 to 190,000 m2. Manens is involved in the design and construction management team group led by OneWorks.
The terminal extension project aims to improve circulation space and related services for passengers by increasing the number of contact stands and mobile piers, along with a service area – including VIP lounges, relaxation areas, green areas, and children's play areas – featuring cultural and commercial entertainment.
The new terminal has been conceived in continuity with the existing one along the airside front. This choice comes from the need to extend the facilities dedicated to Extra-Schengen passengers, such as boarding lounges, departure and arrival passport control rooms, and EES (Exit/Entry System) stations. Thus, from an architectural point of view, the new facility must keep the style of the existing passenger area, enhancing those distinctive features that identify the whole Airport. Secondly, high priority will be given to sustainability, with tailor-made solutions fostering the use of local and eco-compatible materials (always in line with the solutions adopted for the existing terminal) and the adoption of construction and engineering systems aiming at increasing the building's energy efficiency and environmental sustainability, such acoustic and thermal insulation, use of photovoltaic panels, enhancement of natural light, reduction of energy consumption and use of drinking water. All these features will also allow access to the LEED certification process.
Discover more about Manens' expertise in airports and transport engineering.