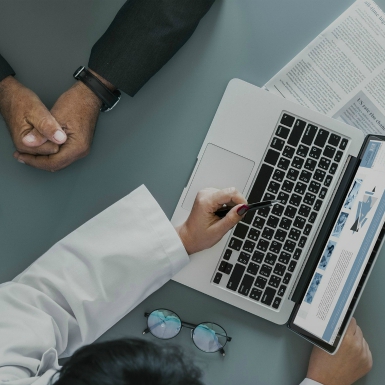 Software solutions in support of the medical and organizational activities.
Manens-Tifs sees technology as the real opportunity for renovating and streamlining healthcare processes, reducing times and costs, therefore obtaining a tangible competitive advantage.
Combining innovative approach is also possible thanks to methodologies, infrastructures, and technological alliances on a wide scale.
A healthcare model that thanks to advanced Information Communication Technology solutions can suitably face the challenges of the future: from the gradual ageing of the population, to the increase of migration flows, to the reduction of active population capable of supporting the costs of health and social care.
Healthcare – IT Solutions Areas
• Interoperability Platform
• Social Care Activity Processes
• Prevention Processes
• Primary Care processes
• Family GP Processes
• Health Network Processes and Collaboration
• Surgical Paths
• Clinical Governance and Risk Management
• Test Lab Processes
• Imaging Diagnostic Processes
• Clinical data archive
• Clinical images archive
• Urgency Emergency processes
• Hospitalisation Processes
• Outpatient Processes
• Business Intelligence Systems
• Accounting Systems
• Human Resources Systems