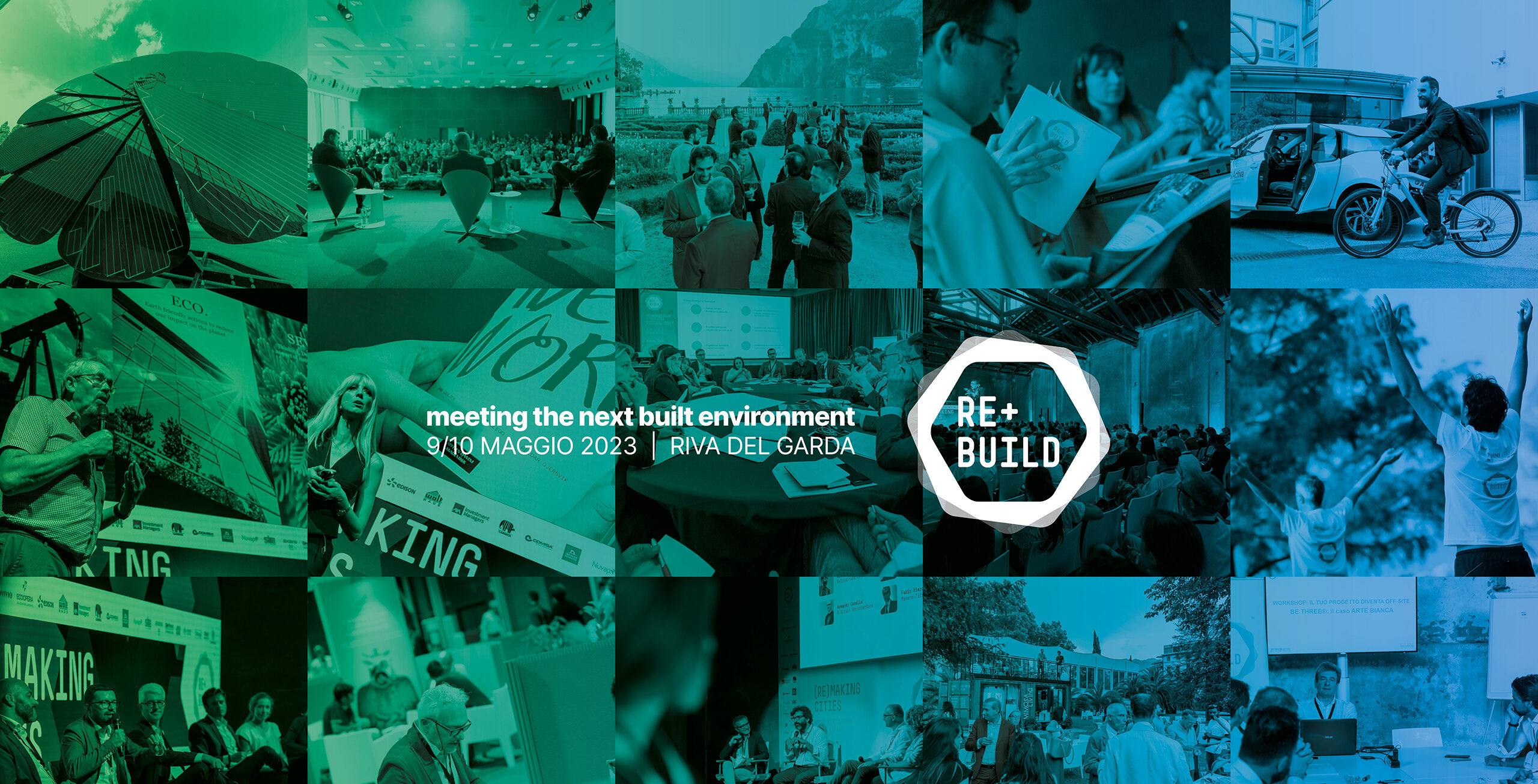 The 9th edition of Rebuild is about to begin: 9-10 May, the Congress Centre of Riva del Garda (Trento) will host meetings, conferences and networking, gathering all the construction industry players. This year, the event dedicated to sustainable innovation of the built environment will tackle the challenges of tomorrow's building industry introducing case histories, studies and new design models, proof of the rapid change in our cities redefining our concept of "living".
The event will host Manens on two different occasions:
Day 1:  Fabio Viero – Technical Director at Manens Verona – will join Lorenzo Tavazzi of The European House, Jacopo Cosso for A2A, Sara Favargiotti of the University of Trento, and Cheo Condina of Sole 24 Ore at the meeting:
Energy Transition and Smart Cities
The goal of zero-emission cities leads us to rethink the buildings in which we live and work from a "smart" perspective, designing homes and offices powered only with electricity, increasingly digitised and connected to monitor consumption. "To achieve these goals, we need massive redevelopment of the whole building stock and structures designed for the wellbeing and health of their inhabitants and environmental awareness".
Day 2: Michela Tedeschi and Edoardo Beltrame, Building Physics specialists, will attend the workshop:
Life Cycle Assessment of Projects: which operational tools?
So far, the Life Cycle Assessment has been a topic discussed at an academic level limited to existing buildings. However, new technologies and BIM software today allow the analysis of different scenarios that can improve building design well before construction.
Save the date:
Energy Transition and Smart Cities – Tuesday, May 9 h 16:30 – Sala VELA
Life Cycle Assessment of Projects: which operational tools? –Wednesday, May 10, h 9:30 – Sala RIVA
Check the full programme Rebuild 2023