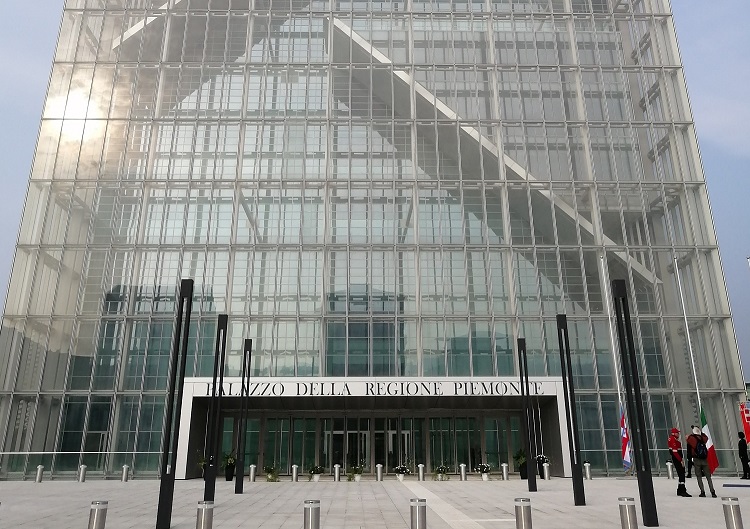 The opening ceremony of the new headquarters of the Piedmont Region was held on October 14th, attended by President Alberto Cirio, the regional councillors and the authorities of Piedmont's capital city.
The Tower, designed by Massimiliano Fuksas, was named Piemonte in honour of the citizenship, as a place at the service of the Community: indeed, the complex is designed as a multipurpose facility which, besides the public offices, will house green areas – two of which located on the top floor of the skyscraper – a Service Center with a 300 seats Auditorium, and a multimedia library open to the public. Finally, a 300 m long walk and cycle path called Promenade, leads to the metro station connecting the compound to the city center.
With 43 floors and 204 m heights, the skyscraper will house all the 2000 regional employees by June 2023.
Manens-Tifs – already part of the executive project development team – worked with SCR Company during the construction stage, taking over the operation management to develop the technological plants' systems, which represent the heart of the structure.
The technical solutions' design focused on reaching the highest energy efficiency and sustainability standards. Indeed, the building's power system uses mainly solar energy supplied by photovoltaic panels installed on the Tower's south facade, on the roof of the Service Center and along the Promenade's cover for a peak of power of about 700 kW.  As for the thermomechanical system, a series of reversible and multifunctional heat pumps, coupled with geothermal probes and groundwater wells are responsible for the production of the building's heating and cooling.
The Project in numbers
Photovoltaic peak power: 700 kW
Total heat pump power: 9 MW
Total extension of geothermal field: 150 probes at 150 m depth
Emulation wells: 4 groundwater wells, flow rate 100 l/sec.
Read more: