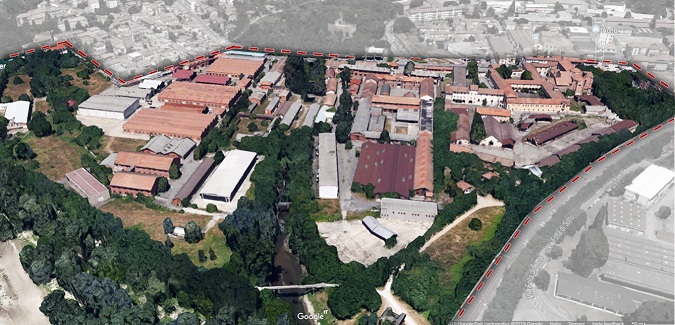 The Steam Manens-Tifs and Park Associati team has won the tender for the new Central Archive project that will rise from the renovation of part of the former Cairoli Barracks (known as Ex-Arsenale).
The complex is a 14 Ha old military compound located close to the historic centre of Pavia and developed in different stages from 1862.
The project will involve an area of about 37.000 mq where the team aims to transform the Ex-Arsenale from an isolated and closed place to a public space: here the primary purpose of the Archive will coexist with facilities and multifunctional areas dedicated to the citizens, creating a cultural archipelago within an open urban park.
The architectural concept is a contemporary consideration on the meaning of the Archive: the design vision provides a set of connected and open buildings, designed to house multiple scenarios and services.
Indeed, the purpose is to overcome the rigid and conservative model of archives to create a space for institutional and scientific sharing at the service of researchers, scholars and the whole community.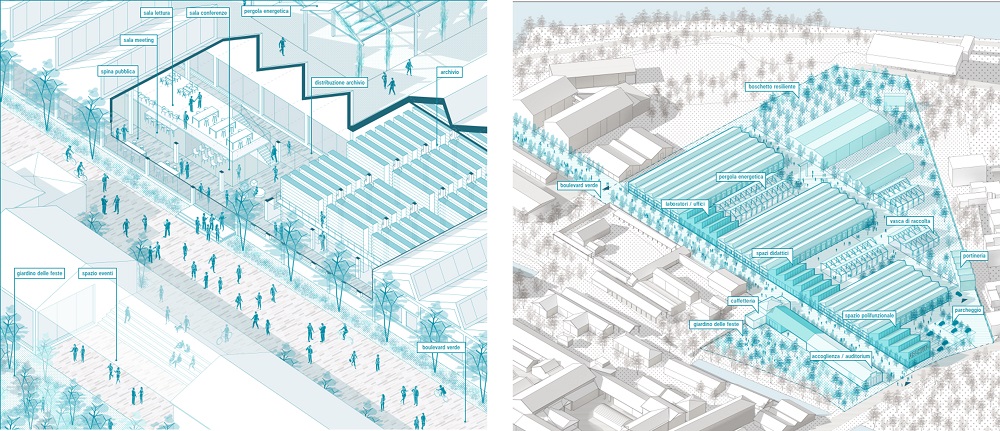 The project also involves an innovative solution for storage systems (ASRL – Automated Storage and Retrieval Systems) and energy-plant engineering.
The entire complex will be classified NZEB (Nearly Zero Energy Building) in energy class A4, providing a widespread use of renewable sources, including a hydrogen fuel cell system produced by electrolysis, using electricity generated by a photovoltaic field on the roofs of buildings.