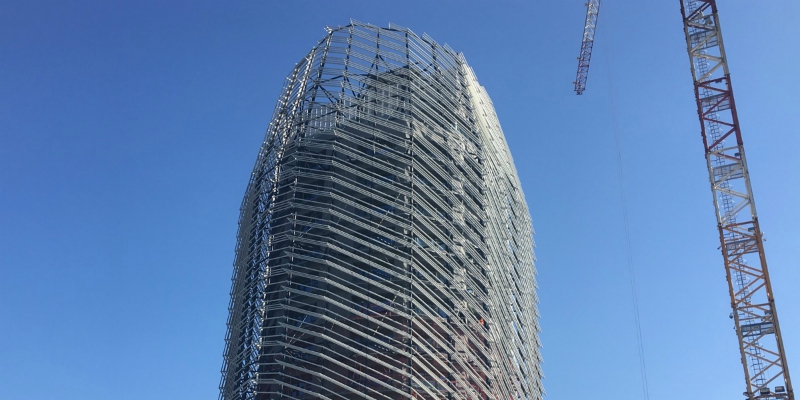 The tower, signed by Architect Marco Visconti, has been completely redeveloped and radically transformed.
Inaugurated after this deep renovation, the building that overlooks the city of Lodi, is 60 meters high and spreads over 14 floors, becoming a real landmark because of the great and majestic metal cover with sunscreen function – 220 tons in total – that has completely changed the visual impact of the existing structure.
The refurbishment of the building has involved not only the architectural aspects, but also its structure and especially its plants.
Manens-Tifs – in partnership with the architectural designer Marco Visconti – has designed all the MEP systems, provided acoustic consultancy and developed all the issues concerning energy and environmental sustainability during all stages of design and execution of the work.
The building is therefore candidated for the achievement of LEED certification.