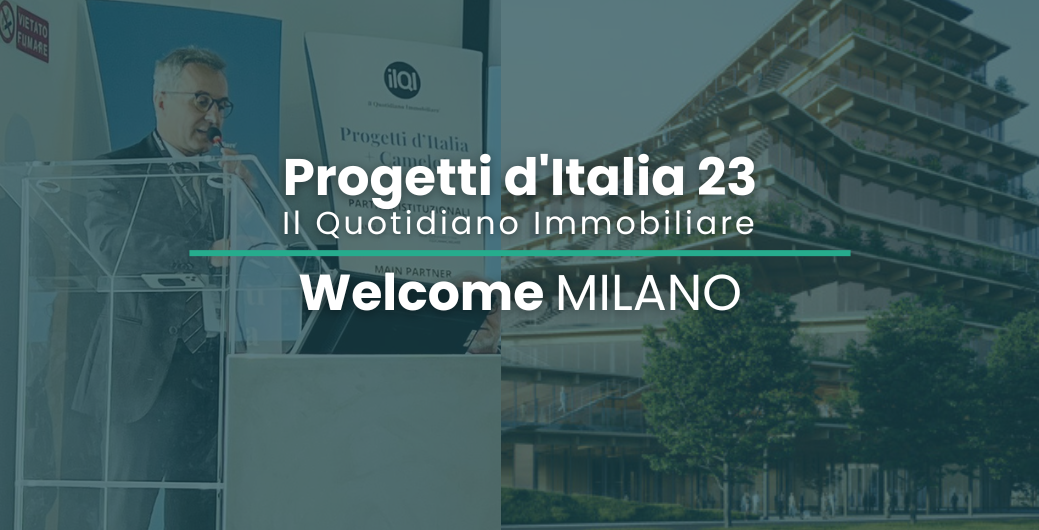 In the yearly event of Progetti D'Italia from il Quotidiano Immobiliare, 600 delegates from the Real Estate community gathered to listen to some of the landmark projects currently being developed in Italy.
Manens was present with our Director, Fabio Viero to briefly illustrate the financial benefits of Welcome, Feeling at Work, the first biophilic high-performance office building designed together with Kengo Kuma & Associates for Europa Risorse.
The building is characterised by a biophilic design providing a visual connection to external and internal green areas for every workplace, abundant natural light and materials recalling the innate bond between human beings and nature, which has been demonstrated to foster productivity and well-being for knowledge-based occupants.
With the same objective, the air quality is provided through a high level of mechanical and natural filtration and digital monitoring which, together with strict temperature and humidity control, creates an indoor space favouring the optimal level of cognitive ability.
The financial benefits of such a high-performance building have been associated with a high benefits scenario of Stok research with 9% improved productivity, 30% improved staff retention and 50% reduced absenteeism, generating an estimated 245€/m2 per year, which is in the same order as the yearly rent and more than 10 times higher than expected energy cost savings for this type of buildings.
The video of the presentation in Italian is available to subscribers on the Il Quotidiano Immobiliare website