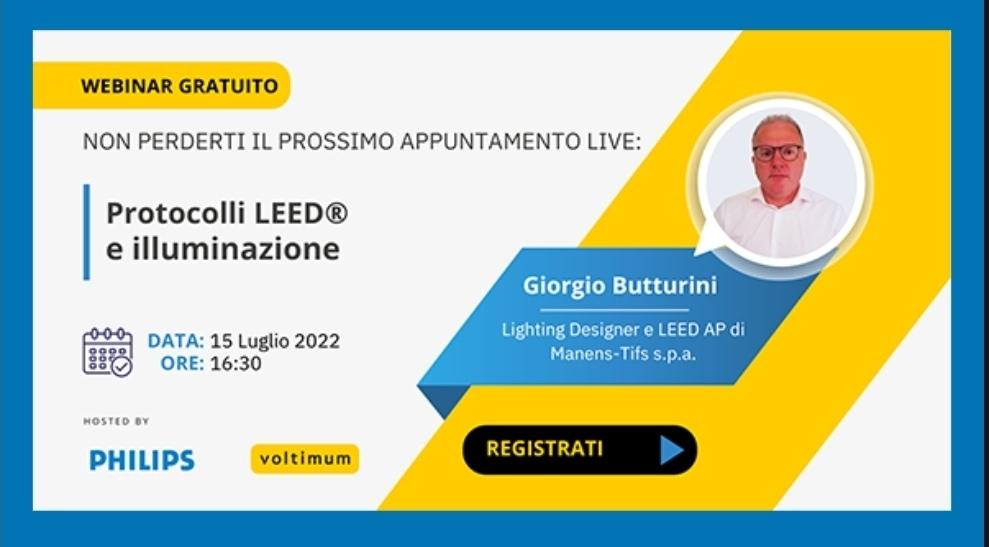 Manens-Tifs commitment to sustainability is evident also in our Lighting Design services. We always aim at meeting our clients architectural aestethics whilst matching visual comfort, low energy consumption and environmental impact.
Our Giorgio Butturini, Lighting Designer and LEED AP of Manens-Tifs, has been invited by Signify to illustrate the requirements of LEED with regards to performance of artificial lighting.
The #Webinar will be held this Friday 15 July from 16:30 to 17:30 in Italian language.
To register please use this link: