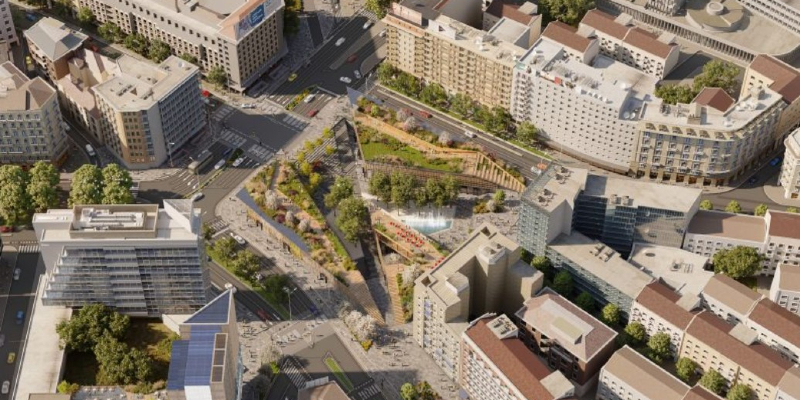 Ceetrus Nhood, global brand of real estate services and consulting, which is developing and promoting new formats for the urban regeneration of cities, has been awarded the international tender launched by the City of Milan "C40 Reinventing Cities" for the urban redevelopment of Piazzale Loreto and of the complex located in Via Porpora n.10, with the project LOC – Loreto Open Community.
The project aims to transform Piazzale Loreto from a large urban void into a hub of indoor and outdoor services and activities working 24 hours a day.
The Masterplan offers a functional mix of public, semi-public and private services, developed inside the "prisms" of the future square and Porpora complex, for a total of about 12,000 sqm, redesigning an important urban area of the city (leisure activities, sport, food, multifunctional and coworking spaces, offices, etc.).
The technological solutions and construction materials will be directed at the reduction of energy consumption and environmental sustainability in all its aspects; from the production of energy fluids to the water cycle, the green plan, the pedestrian and bicycle paths, aiming to achieve the LEED certification at the highest levels.
Manens-Tifs is proud to be part of the project team with the responsibility of the development of all the aspects concerning plant systems, energy and sustainability, confirming its leadership role in the sector of sustainable design.