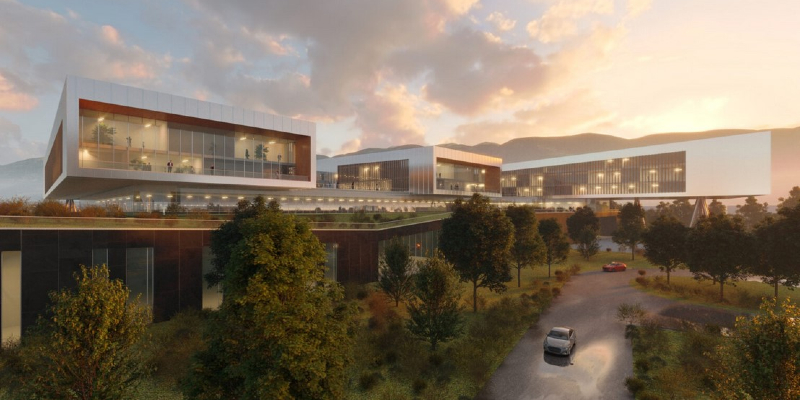 The feasibility study of Rieti's new hospital was publicly presented on the 20th of December at the presence of the Governor of Lazio Nicola Zingaretti, the Councillor for Health Alessio D'Amato, the ASL General Manager Marinella D'Innocenzo and other local authorities.
The new hospital, with an extension of over 69,000 sqm (in addition to underground parking) and 440 beds, will be built next to the existing complex and will be articulated in homogeneous functional areas inspired by "intensity of care" organizational models.
It will be structured on a two-level plate dedicated to high-technology areas, emergency, outpatient clinics and reception. Above the plate, there will be three bodies essentially dedicated to surgical wards, medical wards and maternal-child area.
The project combines a high level of functionality and environmental quality, both concerning the quality of spaces – strong transparency, integration between interior and exterior – and the building and plant engineering solutions, oriented to achieve high levels of energy efficiency and sustainability, aiming at the achievement of an internationally recognized certificate of global environmental sustainability (LEED or BREEAM).