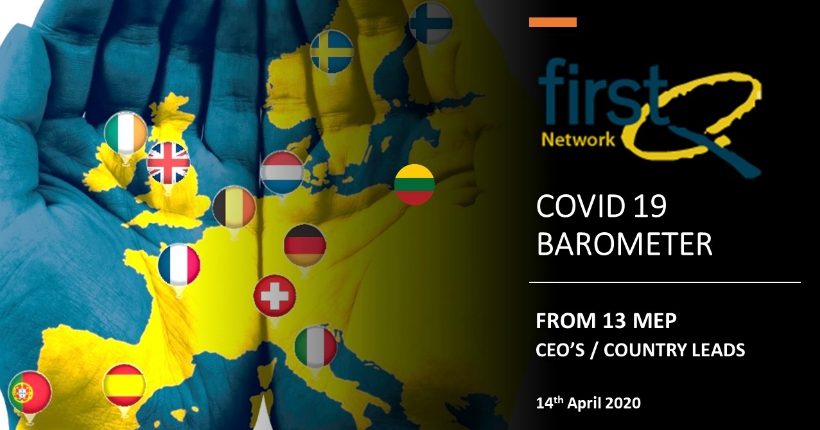 First Q is a European network of 13 MEP consulting engineering companies, with a total staff of 2.900 people and a combined 2019 turnover of 300 M€.
Manens-Tifs is the Italian member of First Q.
In order to know the precise general and business situation, we conducted a questionnaire among the CEOs of the different companies and these are the results. The answers were provided from 10th to 13th April.
When asked about business opportunities that may arise from this terrible situation, our CEOs answered:
o Some experience staff will be available from competitors
o New ways of working: mix remote and office working post crisis
o Less real estate will be needed for staff but smart offices will be required
o Re-design of HVAC and other building services will be required
o Most active sectors will be: data centre, healthcare, pharmaceutical and logistics.