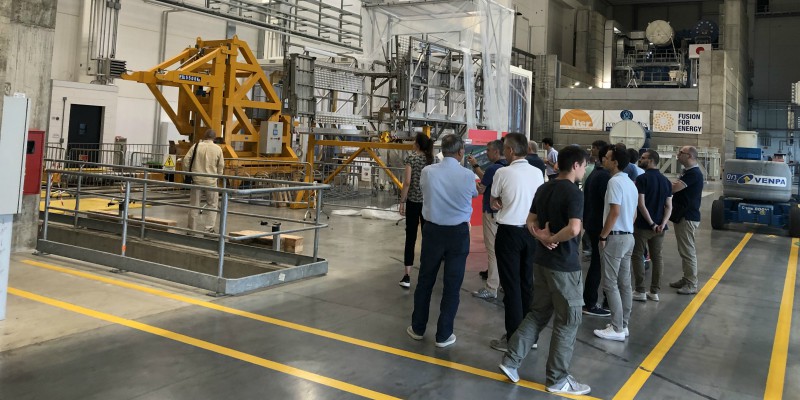 On the 21st of June, Manens-Tifs' staff visited the laboratory of RFX Consortium in Padua, one of the leading laboratories in the world for nuclear fusion research.
In this laboratory, founded in 1996, physics and engineering skills are integrated for the development of advanced studies concerning the magnetic confinement of plasma and the fusion technology, inside the European fusion program, with a particular focus on ITER project, which is currently the largest project on nuclear fusion in the world.
Engineers Francesco Fellin and Matteo Zaupa of the RFX Consortium, together with engineer Alessandro Martalò, briefly illustrated the Consortium and its activities and the progress of fusion research, in particular the experiments currently in progress in Padua within ITER project: SPIDER and MITICA.
SPIDER experiment was born with the aim of trying to develop the source of hydrogen ions, while MITICA is the prototype of a 1MV accelerator of neutral particles that will test the real injector of neutrals that, based on the results of the experiment, will be replicated in two units on ITER.
After the theoretical part, Manens-Tifs' team visited the two plants, focusing on the machines cooling system, characterized by high complexity and performances.
It was very interesting to have a glance to the scientific and technological research activity in the field of controlled thermonuclear fusion and we're very pleased for this great opportunity.
Manens-Tifs thanks RFX Consortium and, in particular, engineer Francesco Fellin for hosting us.
For more details:
https://www.igi.cnr.it/