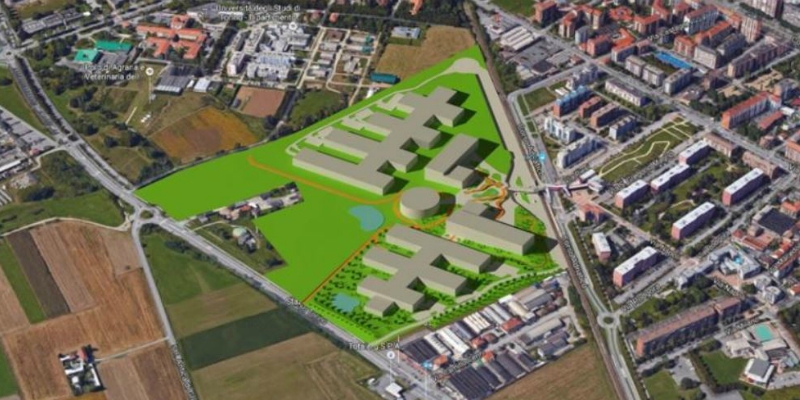 Proger and Manens-Tifs will design the New Scientific Pole of the University of Turin, located in Grugliasco.
They are the designers selected by the joint venture led by Itinera SpA, winner of the tender for the design and construction of the new Pole.
The new Campus will extend on an area of more than 120,000 sqm and will consist in the construction of new sustainable buildings for teaching and research activities, which will host the Chemistry, Life Sciences, Earth Sciences and Systems Biology departments.
The concept, preliminary and detailed design of all the electrical and HVAC systems, the commissioning LEED and all the HSSE activities will be developed by Manens-Tifs.
The New Scientific Pole of the University of Turin is one of the largest building projects in Piedmont and one of the most significant in Italy in the university sector.
Manens-Tifs is very proud for this new achievement project that gives continuity and strengthen its historical position in the city of Turin.
For more details:
https://www.torinotoday.it/scuola/Campus-universitario-metropolitano-Grugliasco.html
https://www.lastampa.it/torino/2019/07/30/news/al-via-l-appalto-per-realizza re-il-polo-delle-scienze-a-grugliasco-1.37257276
http://www.rainews.it/tgr/piemonte/notiziari/video/2019/07/ContentItem-268d803c-884e-42be-ae59-095b50cfb829.html (from min. 7.36)