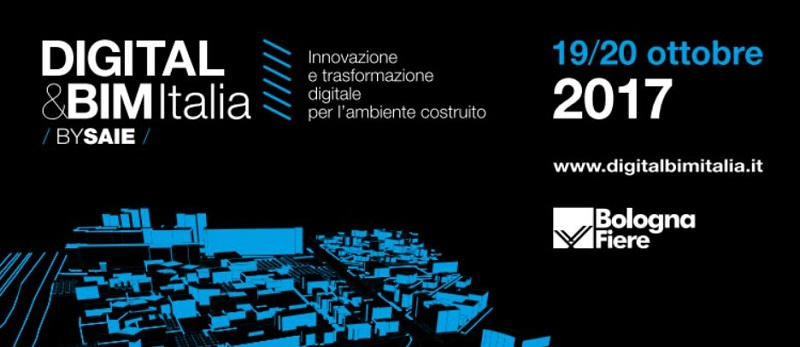 2018-10-16 Our Daniel Carta and Gabriele Lantini (respectively BIM Manager and Deputy BIM Manager of Manens-Tifs) will be at Digital&BIM Italia Conference Lab, the digital event within SAIE – International Building Exhibition held in Bologna.
On the 17th of October they will take part to the international conference "the different digital changes in construction field and the uniqueness of data", presenting in the second session of the conference (concerning"Digitalization and real estate development")  the topic "BIM & Project Management – Workflow Management in a Common Data Environment (CDE). Manens-Tifs's case study of the design of a large-scale office building".
Look at the schedule: http://www.digitalbimitalia.it/it/conferenza-internazionale-17-ottobre/
The day after, 18th of October, they will take part to "IL BIM IN PRATICA", by ASSOBIM, presenting another speech entitled "The advantages of BIM management system certification" within the conference "Designing and building with BIM: the importance of certification", organized by ICMQ in order to highlight the importance of certification both for the various professional figures (specialist, coordinator, manager) and for companies and organizations.
For more details: http://www.digitalbimitalia.it/it/