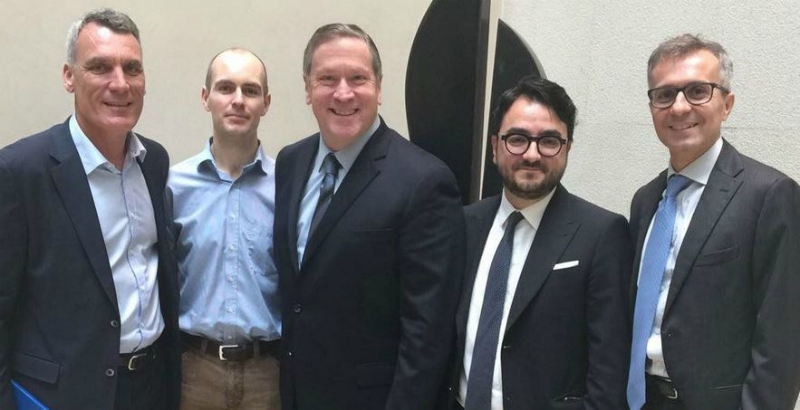 2017-12-12 Last 19th October First Q representatives attended in Milan the conference on WELL certification system, co-organized by the Italian member, Manens-Tifs.Fabio Viero and Daniele Guglielmino (Manens-Tifs), PJ Ryan (Ethos) and Juan Gallostra (JG Ingenieros) had, furthermore, a very interesting meeting with Mr. Rick Fedrizzi, president of IWBI (International Well Building Institute), the institution developing and managing the WELL certification scheme. WELL is a new rating system, complementary to LEED, assessing the health and wellness of people occupying buildings. It checks seven aspects: air, water, light, fitness, nourishment, comfort, mind. Today there are about 130 buildings already certified and about 600 registered for certification.
First Q representatives explained Mr. Fedrizzi the intention to promote WELL certification among First Q clients.
First Q is preparing now its participation in the next Greenbuild Europe conference in Berlin, 16th to 18th April 2018.