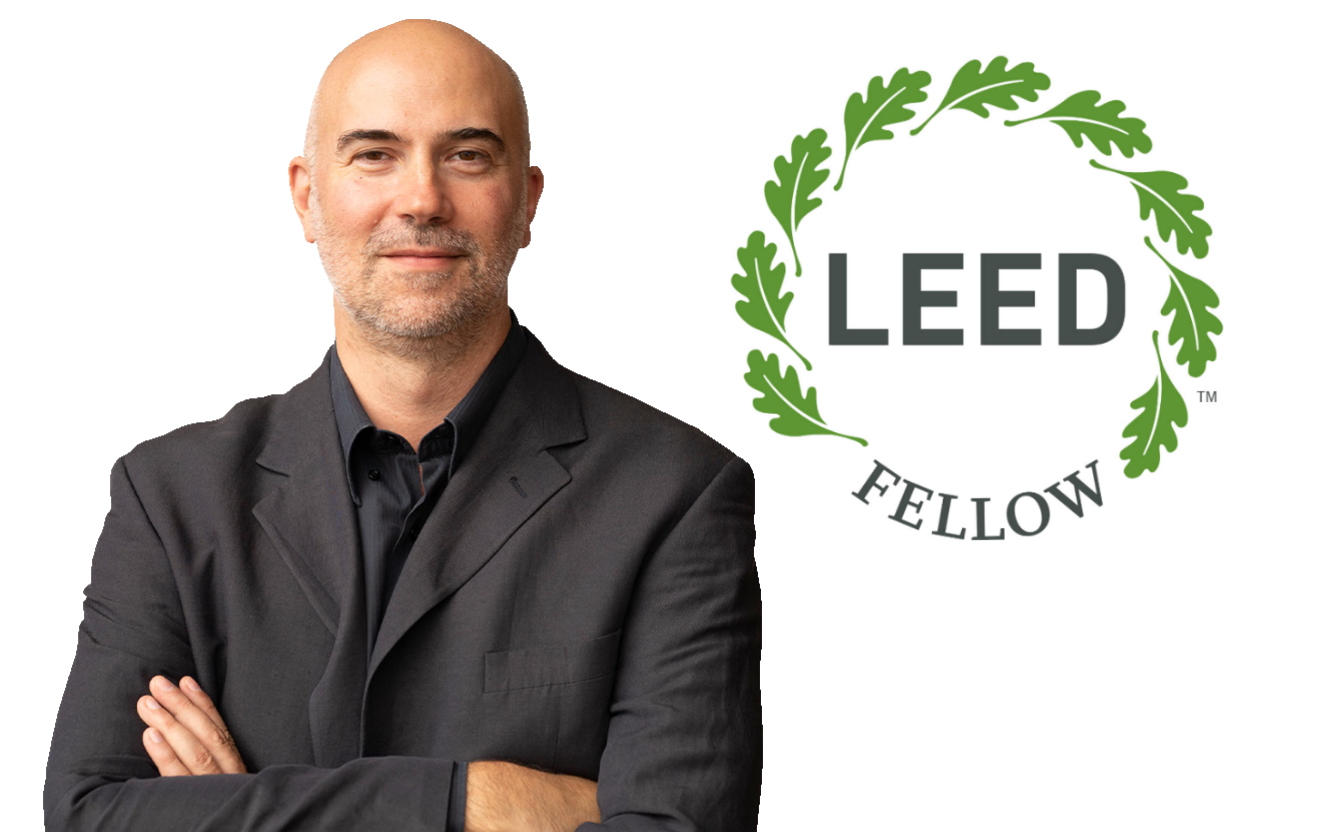 Manens-Tifs' Andrea Fornasiero, sustainability and building physics engineer, has been named a 2022 LEED Fellow by Green Business Certification Inc. (GBCI). Andrea is among 20 professionals who represent exceptional practitioners and leaders within the green building community and have demonstrated mastery of the technical application of LEED, the world's most widely used green building rating system.
Andrea has been actively contributing since 2007 to the implementation of LEED in the market, both within Manens-Tifs, working on sustainability and energy efficiency building improvement and building certification, and within the association Green Building Council Italia (since 2009 chair of the technical committees) and U.S. Green Building Council (member of the Technical Committe from 2017 to 2020). Manens-Tifs, develops all its projects and activities with specific attention to the minimization of environmental impacts, convinced of the centrality of the issues of sustainability and energy efficiency: in this sense it has always supported Andrea's activities, in the awareness that even a small impact on an single building is significant in the building market.
LEED Fellows are nominated by their peers and must have made at least 10 years' worth of exceptional impact on LEED and hold an active LEED AP with specialty credential, among other requirements. The evaluation process includes an extensive portfolio review and is carried out by the LEED Fellow Evaluation Committee and supported by GBCI. The LEED Fellow program was established in 2011 to recognize
outstanding LEED APs who have demonstrated exceptional impacts with LEED in key mastery elements related to technical knowledge and skill; a history of exemplary leadership in LEED; significant contributions in teaching, mentoring, or research with proven outcomes; and a history of highly impactful commitment, service, and advocacy for LEED.
"Green building professionals drive progress and innovation in the built environment and make great contributions to the green building community," said Peter Templeton, interim president and CEO of GBCI and U.S. Green Building Council (USGBC). "LEED Fellows are recognized for their exceptional work in helping ensure our buildings and spaces are healthy, resilient and sustainable places for us all to enjoy. Their commitment to LEED will continue to help us shape a better living standard for all."
The 2022 LEED Fellows will be recognized at this year's Greenbuild International Conference & Expo on the main stage on Tuesday, Nov. 1. To register to attend the conference, visit the Greenbuild site. To learn more about LEED professional credentialing opportunities, visit the USGBC site.