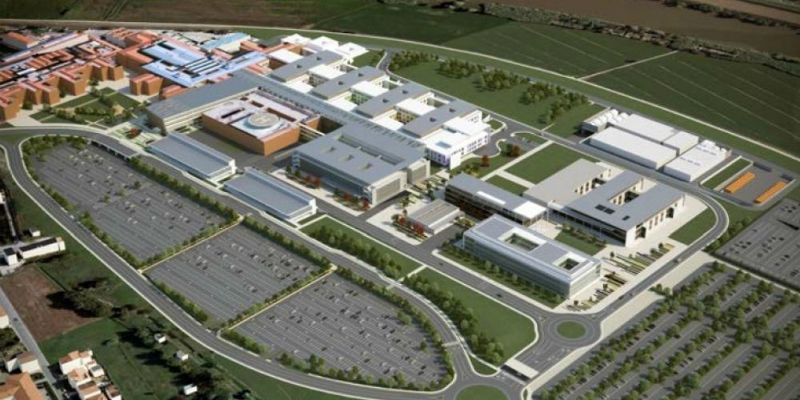 On the 13th of December, with the groundbreaking ceremony at the presence of Tuscany's President Enrico Rossi, was symbolically launched the New Santa Chiara Hospital works.
In 2024 all the departments of the historical building will be moved from the city center to the new buildings in Cisanello.
The new structure will represent one of the largest and most advanced European universitary hospital complex.
Patient centrality, application of technologies representing the "state of the art" of diagnosis and treatment systems, didactic and research, attention to environmental aspects and sustainability are the principles on which the project has been focusing since the beginning.
Approximately 250 M€ of investment, 800 beds on approximately 185,000 sqm, 20 operating theatres: these are only some data of the complex.
Manens-Tifs is very proud of its involvement, as MEP specialist, into the JV that developed all the phases of the project and that now is in charge for project management and site supervision activities.
For more details:
http://www.ao-pisa.toscana.it/index.php?option=com_content&view=article&id=2217:oggi-la-posa-della-prima-pietra-dell-ospedale-nuovo-santa-chiara-a-cisanello-alla-presenza-delle-massime-autorita&catid=123&Itemid=131
http://www.pisatoday.it/cronaca/posa-prima-pietra-ospedale-santa-chiara-pisa.html
https://video.iltirreno.gelocal.it/locale/pisa-ecco-la-prima-pietra-del-nuovo-santa-chiara/130095/131716
https://iltirreno.gelocal.it/pisa/cronaca/2019/12/14/news/prima-pietra-del-nuovo-santa-chiara-stiamo-facendo-la-storia-di-pisa-1.38212412