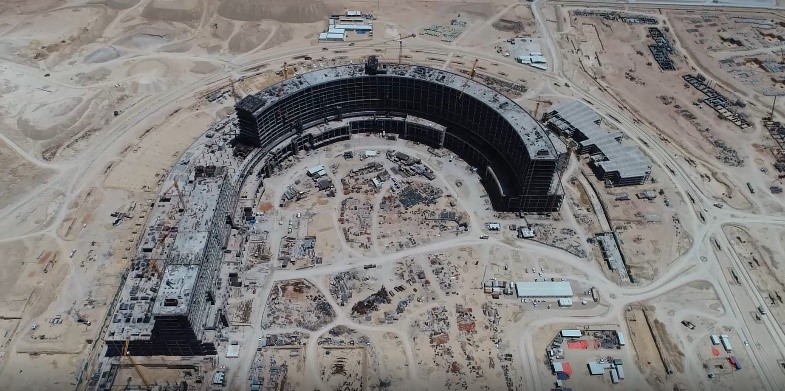 The elevation structures of the hospital of the new Medical City were completed in April.
In the meantime began also the works for the realization of the external infills of the basement, of the internal partitions and of the plant systems, while the residential part, including villas, family buildings, single apartments buildings and the technological facilities, is already at an advanced stage of construction.
The new Medical City, with its 60 m hospital towers high, is now visible several kilometers far from the site, looking very impressive in its extension (more than 2.5 square kilometers with a total gross floor area of about 1,200,000 square meters).
We are very proud to see the result of the careful work of our team, composed by more than 200 technicians, taking shape and becoming one of the references of the northern area of Riyadh.
With an extension of about 500,000 sqm, with 1250 beds and 41 operating theatres, equipped with all the most advanced technologies for the diagnosis and treatment of patients (Diagnostic Imaging, Radiotherapy, Nuclear Medicine, Proton Beam Therapy, Cardiovascular Metabolic Diabetes, Cancer Center, Neuro-Musculoskeletal, Rehabilitation Center), the new healthcare facility is one of the major health engineering works under construction worldwide.