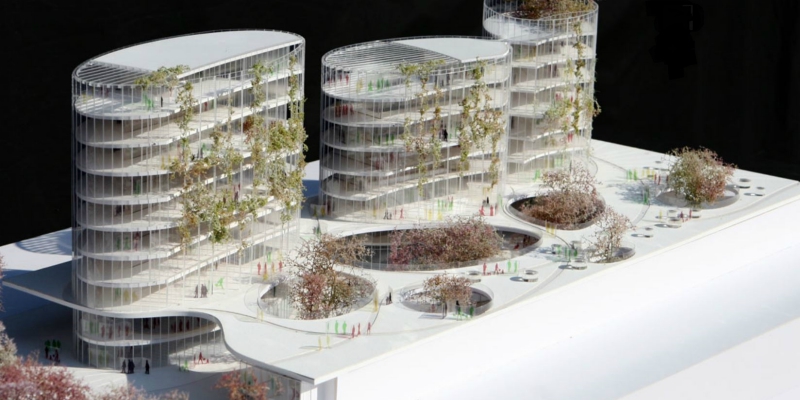 Manens-Tifs, in partnership with MC Architects (Arch. Mario Cucinella), has developed the entire MEP systems design of the new Rettorato of "Roma Tre" University, the pole developed since the nineties in the Ostiense\Garbatella area in Rome.
The project concerns the construction and upgrade of spaces of "Roma Tre" University. It has been developed according to the fundamentals of passive design and of environmental sustainability, with a high reduction of the energy consumptions of the buildings and the optimization of comfort performances in indoor and outdoor areas.
With a surface of about 12,000 sqm, the new complex is divided into two distinct parts that will host the academic functions of DAMS (academic institute of "Disciplines for Art, Music and Show") and the administrative and
Rector's offices. A large public square, located in front of the buildings, will represent a connecting space, a crosswalk and a meeting point.