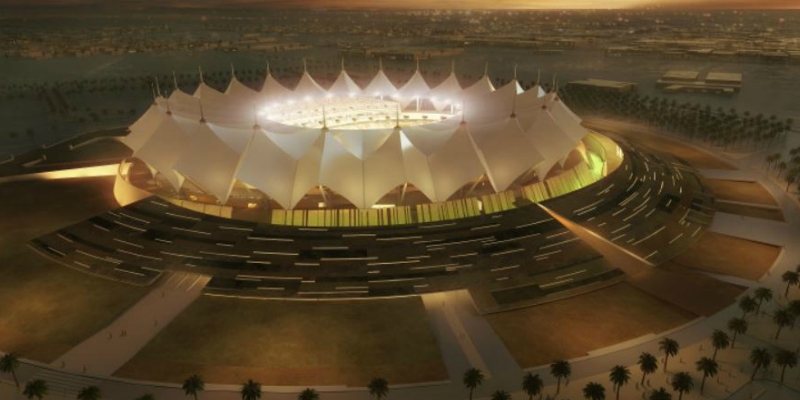 The General Authority of Sports of Saudi Arabia has awarded the Italian architectural firm Studio Schiattarella Associati, in partnership with Manens-Tifs, the contract for the renovation of the 50,000 spectators King Fahd International Stadium in Riyadh.
The design concerns the creation of the new VVIP and VIP areas of the Stadium, the realization of the new Skyboxes all around the Stadium and the review of the vehicular accesses with a new VIP parking.
This commitment reinforces the role of Manens-Tifs in the Kingdom of Saudi Arabia, where the Company has been working since three years with a local structure consisting of 250 people, involved in project management activities for the construction  of two Medical Cities for the Ministry of Interior.
For more details click on the link below:
http://www.constructionweekonline.com/article-42471-italian-firm-wins-king-fahd-intl-stadium-contract/#.WHJ6vCjYOnN