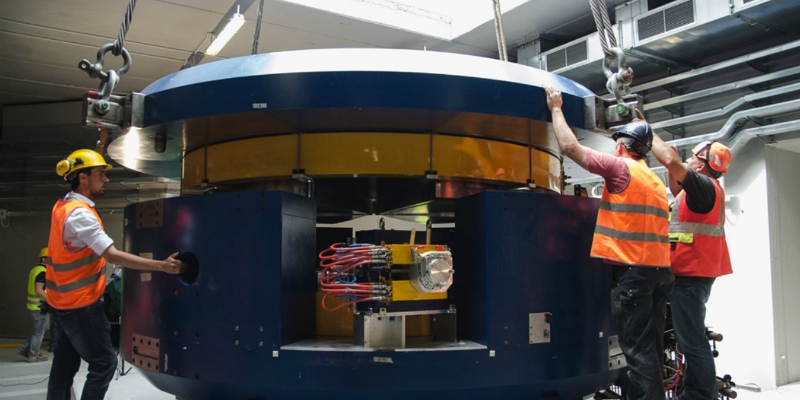 The new high-intensity accelerator, currently the most advanced in Europe, was inaugurated on 2nd December at the laboratories of Legnaro.
It is installed in a new dedicated structure, designed and built basing on the specific needs of the equipment with the related instrumentation.
The cyclotron of the "SPES" project (Selective Production of Exotic Species) will combine astrophysics and medicine with goals of basic research, for developing of practical applications in the health sector and for studying of new materials.
The new laboratories, with a total investment of € 10,000,000, cover an area of ​​about 4,000 sqm.
The project faced and solved specific problems concerning both structural and technological aspects, because of the limitations due to electrical and thermohygrometric parameters.
Manens-Tifs led the consortium appointed by INFN for the development of all the design phases and for the supervision of works during the construction phases, strengthening its experience concerning the design of high energies laboratories.
For more details:
https://www.youtube.com/watch?v=xu84rX-gP60
https://www.youtube.com/watch?v=VPaiGQTYWuE