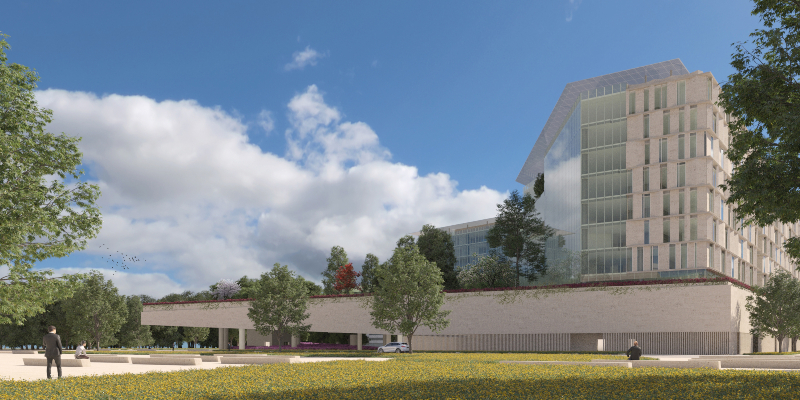 Last month the contract for the New Istat Headquarters design in Rome has been officially signed.
Therefore, from January 2021 the team led by Paolo Desideri (Abdr Architetti Associati), in partnership with Manens-Tifs, Proger and Studio Valle Progettazioni will start the design activities, based on the concept developed during the tender phase.
The new complex, which will have a total surface of 58,500 m², will pursue the most advanced environmental sustainability criteria and aspires to LEED Gold certification through the shape optimization, the choices of technologies and construction materials, the maximum use of renewable sources, cogeneration and bioclimatic strategies. Moreover, the creation of human-sized environments will be characterized by a high level of working comfort.
Manens-Tifs confirms its engagement in the public institutions headquarters design and is very proud to start such an ambitious project.