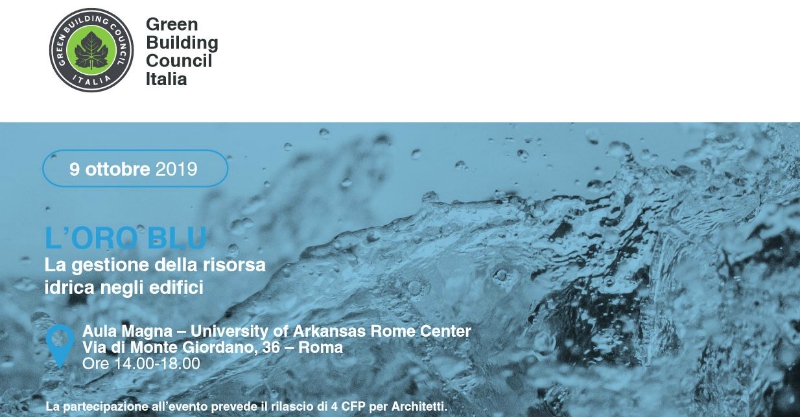 Damiano Rossi, Senior Mechanical Designer of Manens-Tifs, attended the conference "The Blue Gold: the management of buildings water resource", held by GBC Italy on the 9th of October in Rome at the University of Arkansas Rome Center, presenting different solutions of certified buildings with high water efficiency.
The topic concerned the strategies for the design of buildings with very low water requirements, water recovery techniques, water treatment and purification, water reuse and integrated design with other energy systems of buildings.
During its speech, Damiano demonstrated how water efficiency can be achieved and certified according to the LEED protocol, illustrating the most exemplary buildings developed by Manens-Tifs, starting with the High Rise Buildings such as the Intesa San Paolo Tower in Turin (RPBW), the new Prysmian Headquarters in Milan (Arch. Varratta), "La Nuvola" by Lavazza in Turin (CZA), the "MUSE" Science Museum in Trento (RPBW) and the new Museum of Etruscan Art in Milan (MC A), still under construction.