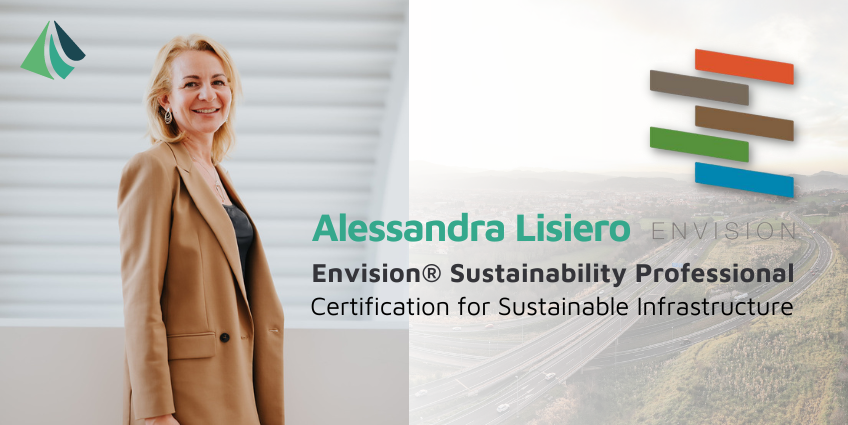 Alessandra Lisiero – environmental specialist at Manens – has become Envision® Sustainability Professional (ENV SP), the international rating system certifying infrastructure sustainability. As a trained and qualified ENV SP, Alessandra is a key figure in the certification process, working with the project team to achieve the highest levels of sustainability.
Envision® is a rating system complementary to LEED, worldwide adopted for the certification of green buildings. The new system extends the sustainability assessment also to roads and transports, energy production facilities, waste treatment, water management, telecommunications, and landscape.
The protocol consists of 65 sustainability criteria, divided into 5 categories:
Quality of life
Leadership
Resource allocation
Natural world
Climate and resilience
Congratulations to Alessandra for her achievement and determination in pursuing continuous improvement and personal growth!
Learn more about Envision®:
sustainableinfrastructure.org/envision