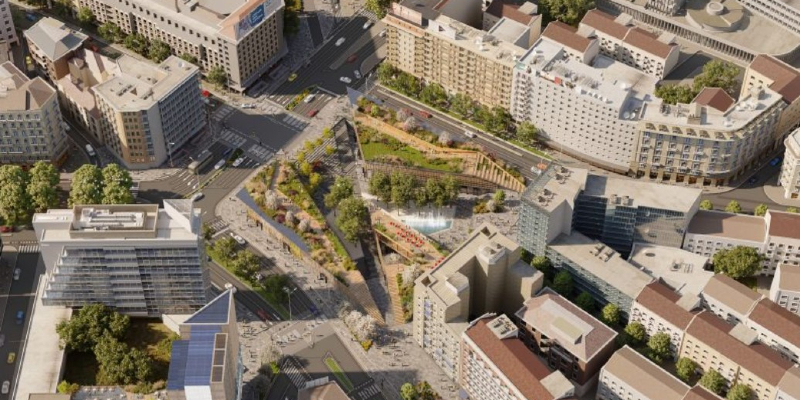 Tags: design, engineering, environmental, LEED, LOC, LOC2026, Milano, netzerocarbonbuilding, netzerocities, Piazzale Loreto, sustainability
note: no comments
The date is set: by February 2026 – at the beginning of the Milano-Cortina Winter Olympics – Piazzale Loreto will be completely transformed: a square of 9,200 sqm, 300 trees, 3,900 sqm of green areas, 1.2 km of cycle lanes, 60 bicycle stands and 1,200 sqm of solar panels. Moreover, the area will be almost entirely pedestrian, thanks to an underground level that will constitute an amphitheatre designed to host different kinds of events – from cultural to sports events.
These are the numbers of the LOC – Loreto Open Community, a great regeneration project, which sees Manens-Tifs in charge of the study and design of a zero-impact plant system, aiming to achieve the full sustainability of the project and the LEED certification at the highest level.
This is why the Ceetrus Nhood team and the Milan City Council decided to fully engage with the community by setting up a public space, opened on January 17th, the LOC 2026, a forum aiming to listen and provide information on the project.
From March 2023, the space will in fact host free meetings open to citizens, who will be able to monitor the progress of the project and learn about the details of the redevelopment of the area by proposing ideas and solutions that bring the community's point of view.