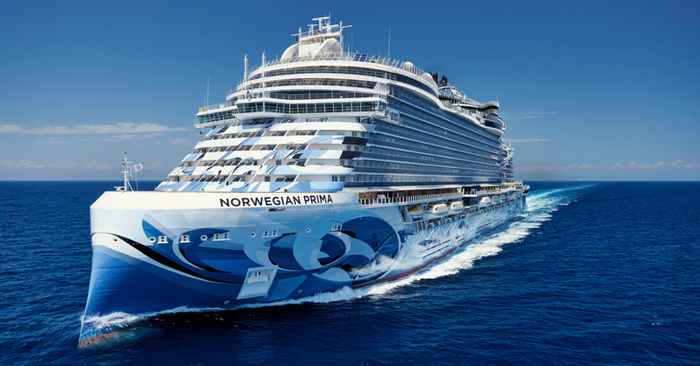 On Friday 28th of July, "Norwegian Prima", the first of six new-generation "Leonardo" class cruise ships, which Fincantieri is building for Norwegian Cruise Line (NCL), was delivered to the shipowner.
Norwegian Prima – a gross tonnage of 142,500, 300 meters (984 feet) in length and a capacity to carry 3,215 passengers – is a completely innovative ship, built aiming at reducing energy consumption and environmental footprint.
About the design of HVAC facilities, developed by Manens-Tifs, Norwegian Prima implemented a philosophy of limiting the environmental impact and reducing consumption, with choices geared toward the local management of thermo-hygrometric conditions: more than 2,800 fan coil units in all passenger cabins (more than 1,700), in more than 200 technical spaces and 70 public areas, to integrate centralized services and optimize the 79 air treatment units present in the ship.
The plant has a power station of about 21 MW cooling capacity, capable of guaranteeing an internal temperature of 23 °C in the most challenging summer conditions (35 °C, 85% RH).
Starting in September 2022 it will be ready to the public sailing in Northern Europe, awaiting transfer to the Caribbean in October.