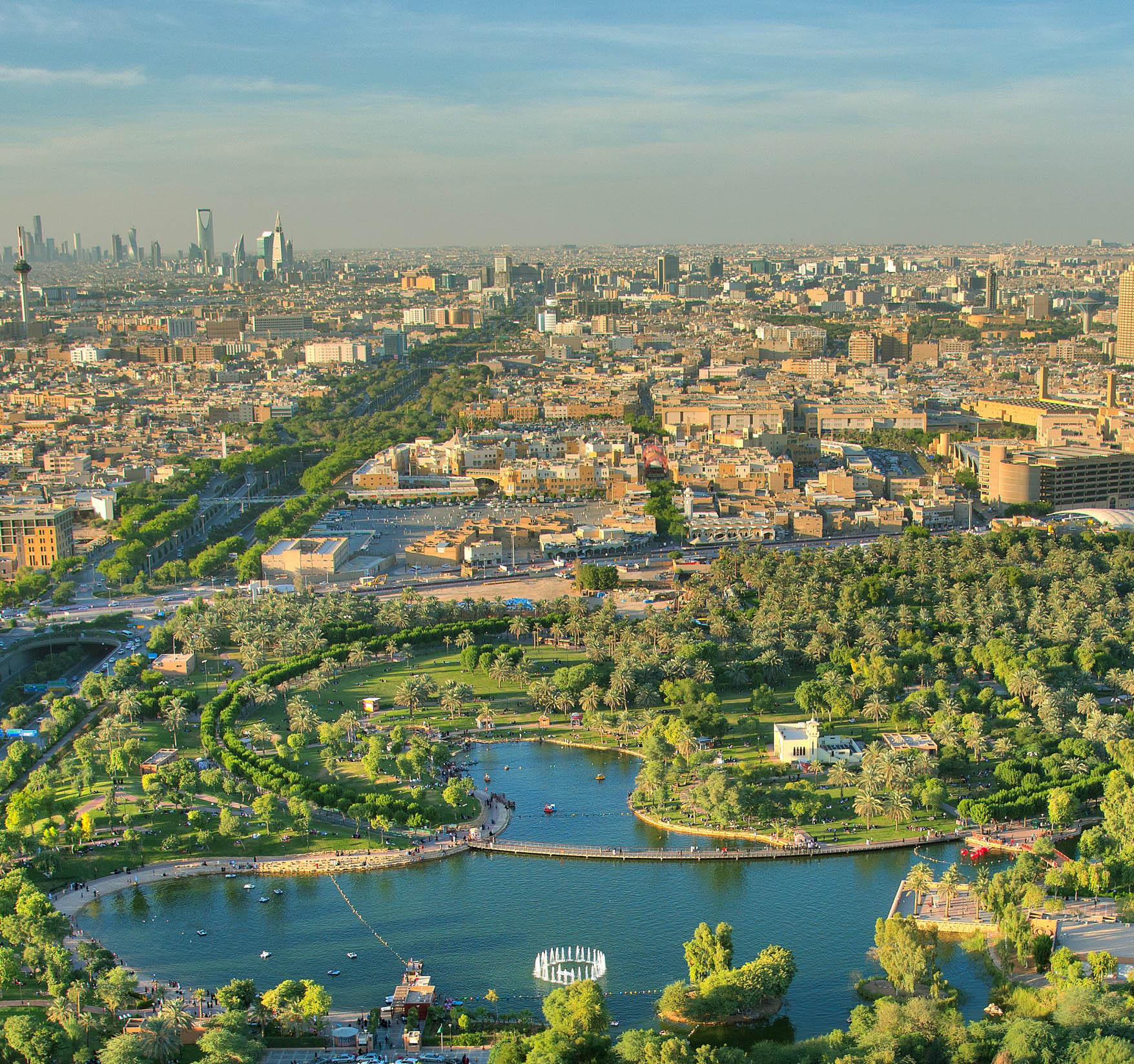 Manens-Tifs, with two different international landscape architects firms [LAND and MORIYAMA & TESHIMA PLANNERS], was in the winning team of two design competitions in Saudi Arabia among Green Riyadh Project. This is part of the Company Strategy for Middle East based on competing in international contests, putting on the table strong technical background inspired by a sustainable vision of the future together with unique communication skills.
Two areas for a total of almost 6,000,000 m2 of landscape, for urban foresting and stormwater harvesting and 30,000 m2 of buildings, are the challenge of the team as infrastructure designer: lighting, firefighting, irrigation, flood management, power distribution, renewable energies, green and blue infrastructures, potable and not potable water distribution, IT systems, district cooling, MEP and infrastructures project coordination.
Both projects start with the vision concept and arrive till construction documents, two years and more of work spent and experience gained.
This could seem not usual for Manens-Tifs, as consulting company specialized in MEP systems, but "usual" is not the vibration of our hearts. And increasing the scale of the projects allows to apply our know how in technical field and systems-based sustainability to contribute to a better world, receiving back the possibility of facing unconventional problems and discussing solutions with world's leading experts. 
Green Riyadh Project is one of the most ambitious urban forestation projects in the world. It is one of Riyadh's Four Megaprojects launched by the Custodian of the Two Holy Mosques, King Salman Bin Abdulaziz, on march 2019.
Green Riyadh Project will contribute to increasing the per capita share of green space and raise the total green spaces by planting trees around all city features and facilities as well as in all its provinces. All of the greenings will be watered by recycled water from an irrigation network. The greening initiative will lead to improved air quality and reduced temperatures in the city. Therefore, this project will encourage Riyadh citizens to follow a healthy lifestyle which is part of the Kingdom's Vision 2030.
Some numbers, features and targets of the whole GR Project:
planting 7.5 million trees across the capital;
new treated sewer effluent network for irrigation with a daily capacity of 1,000,000 m3;
a network of plant nurseries to provide the required seedlings and trees;
improved urban regulations to enhance afforestation in both public and private projects;
reduce ambient temperature by 2 Celsius degrees during summer season;
reduce temperatures by 8-15 Celsius degrees in selected intensively afforested locations across the city;
improve the air quality by reducing CO2 concentration by 3-6%;
reduce dust concentration in the air;
reduce annual power consumption by 650 gigawatt/hour, through encouraging the principles of Green Building techniques that use green ceilings and walls;
Improve readiness for handling rainwater and minimize the flood hazards;
achieve the goals of "Quality of Life program" by creating open areas for socializing, practicing and walking.