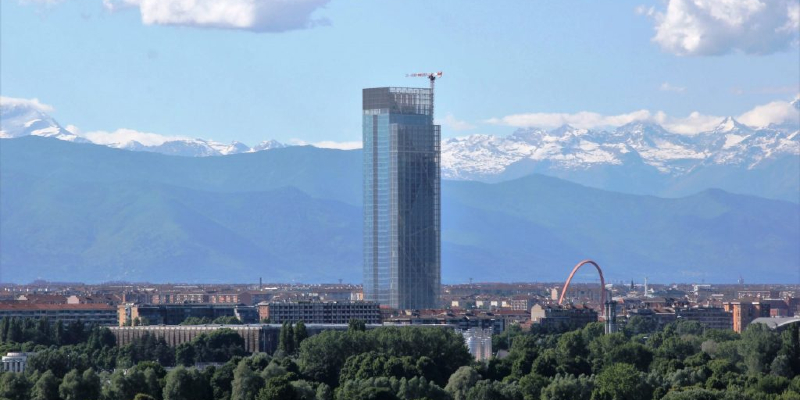 The skyscraper, that will become the new Region Headquarters, has hosted the year opening press conference, where the President and the Councilors have outlined the objectives and challenges for the next 12 months.
The completion of the skyscraper and the transfer of the operational offices are among the objectives of the new year. With 41 floors, 209 m high, the new building will host over 2,500 employees and will be the third tallest building in Italy.
Massimiliano Fuksas' iconic project has had a very troubled history: the works started 10 years ago and then remained suspended for a long time due to the vicissitudes of some of the contracting construction companies; finally, between 2017 and 2018, the site was reactivated with a new construction team and a new construction management structure entrusted to SCR (instrumental company of Piemonte Region) supported by  the enigineering firms Proger and Manens-Tifs.
The new site supervision structure has reorganized the construction site, substantially abandoned for 3 years, identifying all the uncompleted works and all the non-conformities,  completely reworking the works accounting since the beginning, updating the projects, in particular concerning the technological systems, and adapting them to the new regulations and guidelines in terms of environmental sustainability and safety.
Today, all the activities are running fast towards their completion with the satisfaction not only of the political institutions, but also of all the actors involved: the construction companies, the site supervision team and our technicians, to whom we owe a big thank you for their commitment and efforts.
In the picture Manens-Tifs' technicians Lino Ambroso and Enrico Maniero, together with the managers of the construction companies, accompany the Governor Mr. Cirio in the site inspection.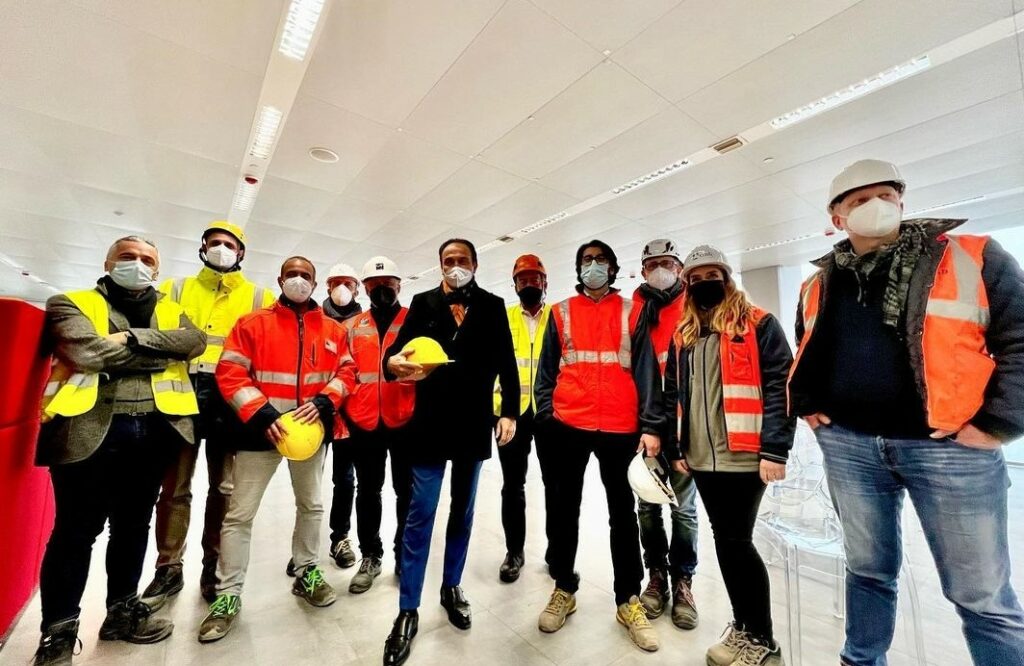 For more details:
https://www.lastampa.it/torino/2022/01/04/news/dopo_undici_anni_apre_il_grattacielo_della_regione_piemonte-2623099/
https://www.lastampa.it/torino/2022/01/04/video/siamo_entrati_nel_nuovo_grattacielo_della_regione_ecco_com_e_-2648004/