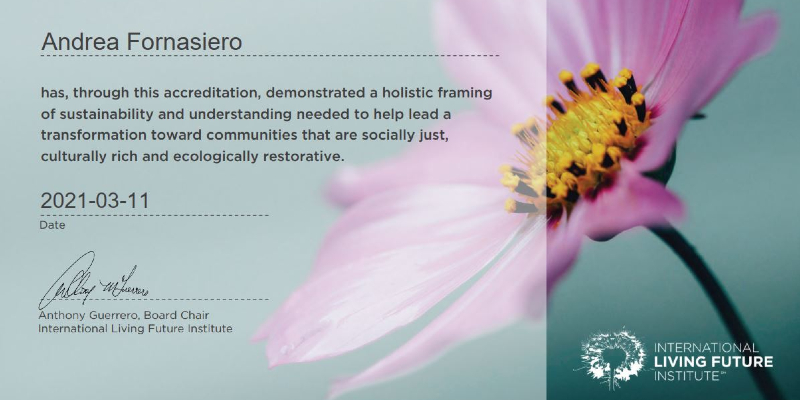 Manens-Tifs is proud to announce that Andrea Fornasiero, Senior Building Physics and Sustainability Specialist of Padua Headquarters, has obtained Living Future Network Accreditation, also becoming Ambassador.
Living Future Accreditation (LFA) is the professional credential that recognizes proficiency in the world's most ambitious, advanced, and holistic sustainable design standards, aiming to lead market transformation toward building and communities that are ecologically restorative, resilient, socially just and culturally rich.
Becoming Ambassador means representing the International Living Future Institute (ILFI) and its programs to clients, owners, manufacturers, and policy makers.
Congratulations to Andrea for its new achievement, that continues Manens-Tifs's commitment in the sustainability sector.
For more details: