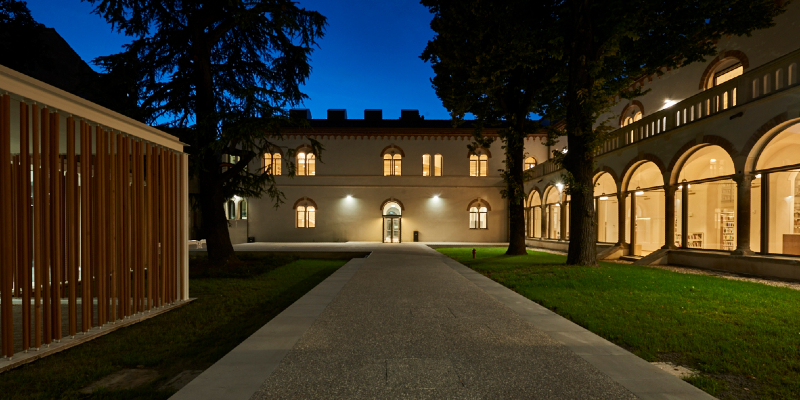 The complex of Beato Pellegrino, recently renovated in order to host the New Humanistic Pole of the University of Padua, has obtained the incentive of "Conto Termico" (Italian law disposition for the promotion of energy efficiency and heat production from renewable energy sources) by GSE, the Authority identified by the State to pursue and achieve environmental sustainability through the two pillars of renewable sources and energy efficiency.
The renovation design was characterized by a multidisciplinary approach that considered both the architectural aspects, characterized by the conservation of the external envelope of the historic buildings, and the aspects of environmental sustainability including important interventions such as the realization of a geothermal field composed of 60 boreholes combined with proper ground source heat pumps, eliminating any consumption of methane gas, the installation of photovoltaic panels, of solar shading systems and thermo-acoustic insulations.
The complex is the first gas free building of the University of Padua.
The use of electricity as primary energy source, instead of methane gas, has allowed a reduction of CO2 emissions of 42 tons per year compared to a building of equal size, reducing the whole emissions of 44%.
Manens-Tifs, that has developed the MEP systems design and carried on the activities of site supervision during the construction phase,  is very proud of this exemplary work of renovation, characterized by high standards of energy efficiency (the complex is classified A2) and use of renewable sources.
For more details:
https://www.unipd.it/news/premio-targa-efficienza-assegnato-dal-gse-allateneo-padova