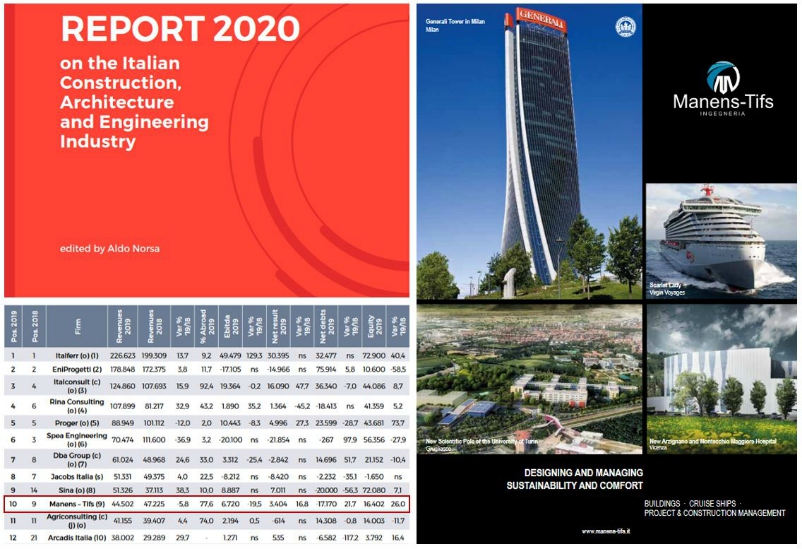 In spite of the emergency generated by the pandemic, Aldo Norsa has punctually published the awaited annual report, which provides a detailed analysis of the health state of the sector, highlighting its weaknesses and criticalities.
Manens-Tifs confirms its role among the top ten Italian Engineering Firms (10th).
Even though a turnover decrease due to a slowdown in overseas operations, the Company's economic performance and financial position continue to be among the best in the entire industry.