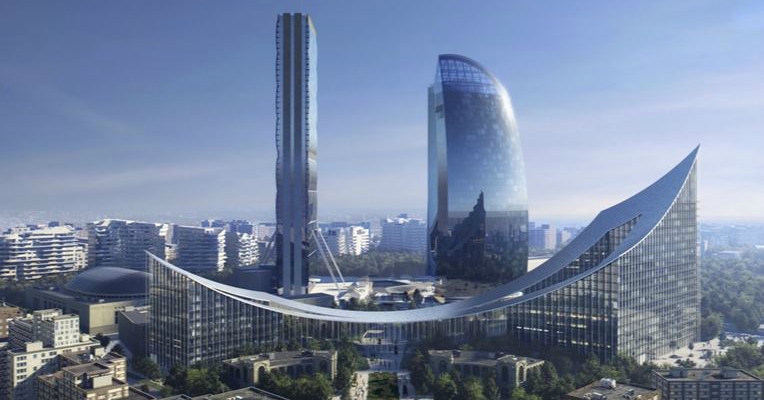 Manens-Tifs, group leader of the joint venture with Faces Engineering and HB Engineering, has been appointed by Generali Italia for developing all the engineering activities (structures, facades, MEP, environmental sustainability) of the new BIG – Bjarke Ingels Group project, which will complete the CityLife district in the next years.
Two buildings of 105 and 53 m respectively high, connected by a 140 m long suspended roof structure, will form a mighty portico on an urban scale: a real gateway to the district, leaving a clear view of the other three towers, the symbol of the district.
The new complex (already called the "Portico") includes offices, a hotel, a podium, services and panoramic terraces. It has been designed in accordance with the highest international standards in terms of energy efficiency, environmental comfort and sustainability of materials and construction processes, it will achieve LEED Platinum certification.
Manens-Tifs is very proud of this new assignment, which on the one hand confirms the Client's trust in the Company (already MEP designer and sustainability consultant for the construction of the other towers and the Shopping Center), and on the other hand represents a new challenge, in addition to the role of MEP designer, which consists in the integrated engineering general coordination and management of a work of great complexity.