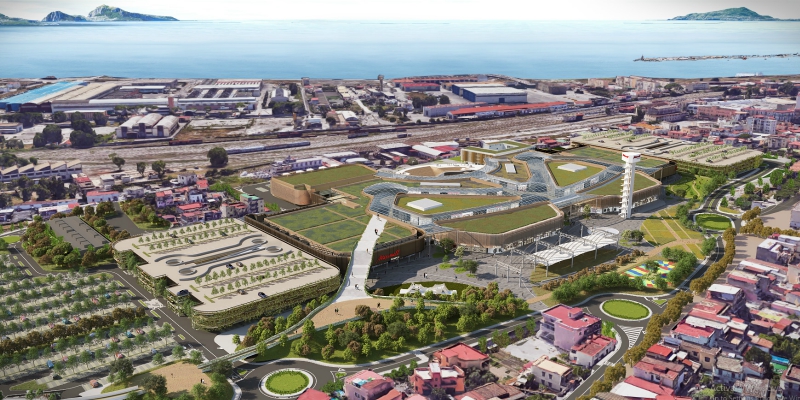 On January 22nd , while the works on the construction site have been starting for some months,  the project, whose dimensional data make it one of the largest commercial centres in Italy, was presented during a press conference in Torre Annunziata (Naples).
The complex will host more than 200 griffes of the most important national and international brands on several levels, a 4-stars hotel, a cinema with 8 theaters, an auditorium with 1,100 seats, which surround an outdoor amphitheater-square characterized by a spectacular "dancing" fountain.
The intervention is strongly characterized about sustainability criteria: a 50,000 sqm public park, a rooftop for relaxing and jogging, the use of very low environmental impact materials, energy efficiency; these are some of the aspects that contribute for achieving BREEAM certification.
Manens-Tifs, with its Shopping Centres specialist team, is developing the design of all the technological systems, the BREEAM consultancy and acoustics activities, as well as providing site systems supervision services.
For more details:
https://www.repubblica.it/economia/rapporti/impresa-italia/mercati/2020/01/22/news/maximall_pompeii_arriva_il_nuovo_centro_per_commercio_e_turismo-246410192/?refresh_ce