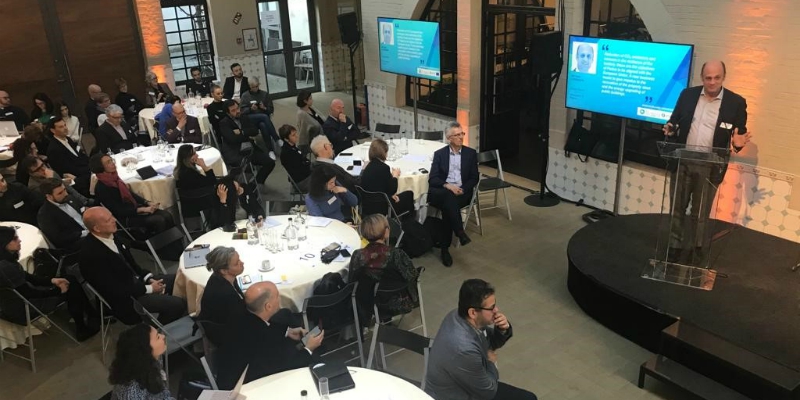 Andrea Fornasiero, Senior Sustainability Consultant of Manens-Tifs, on the 3rd and 4th of December took part to the event led by GBC in Brussels titled "Zero emission buildings for all! The European Leaders' Summit for BUILD UPON²" .
"These two days have been intense and significant, the topics of decarbonization and net zero buildings were discussed with a number of speech of success stories and ambitious commitments for some European and Italian cities (Padua, Pesaro, Rome, Brescia) – said Andrea Fornasiero – "Decarbonization is one of the most complex and structured issue of our time, which requires a historical revolution in the way we conceive and perceive the buildings where we work and live".
At the summit spoke also Arturo Lorenzoni, the Deputy Mayor of Padova, one of the eight pilot cities for the project Build Upon, who explained how the administration is challenging the strategies for decarbonization of the urban environment.
For more details:
https://www.worldgbc.org/calendar/delivering-net-zero-carbon-buildings-all-build-upon-european-leaders%E2%80%99-summit
http://gbcitalia.org/web/guest/-/edifici-a-emissioni-zero-per-tutti-il-summit-dei-leader-europei-del-progetto-build-upon