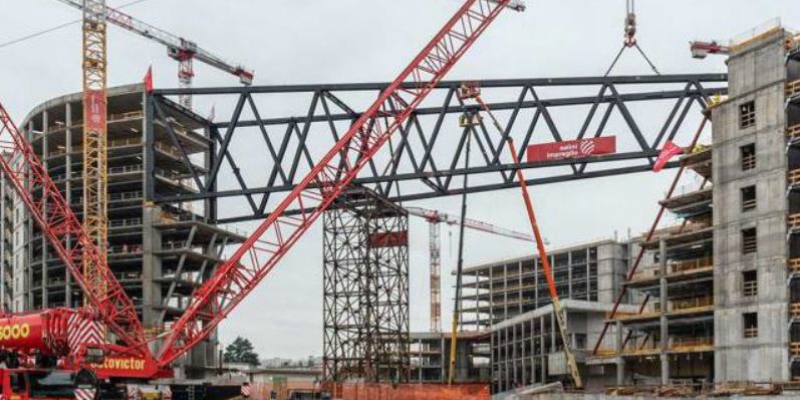 The new connection bridge, that links two of the ENI's three towers, has been completed.
The project, designed by Morphosis Architects, managed by DeA Capital Real Estate SGR S.p.A. and built by Salini Impregilo, consists in a 85-metre-long structure which connects the Icon Tower, the tallest with its 11 floors with the Landmark Tower, the biggest covering 23,700 sqm. The third and central building, the Skygarden Tower, will house a congress centre.
Manens-Tifs has designed all the MEP systems in partnership with SCE Project, that has managed the architectural and structural design, and GAe Engineering, that has directed all the fire fighting engineering systems.
The project aims to achieve the LEED Gold certification.
For more details:
http://www.ediliziaeterritorio.ilsole24ore.com/art/progettazione-e-architettura/2019-11-20/a-san-donato-milanese-cresce-nuovo-quartier-generale-eni-firmato-studio-usa-morphosis-171449.php?uuid=ACdmBH0